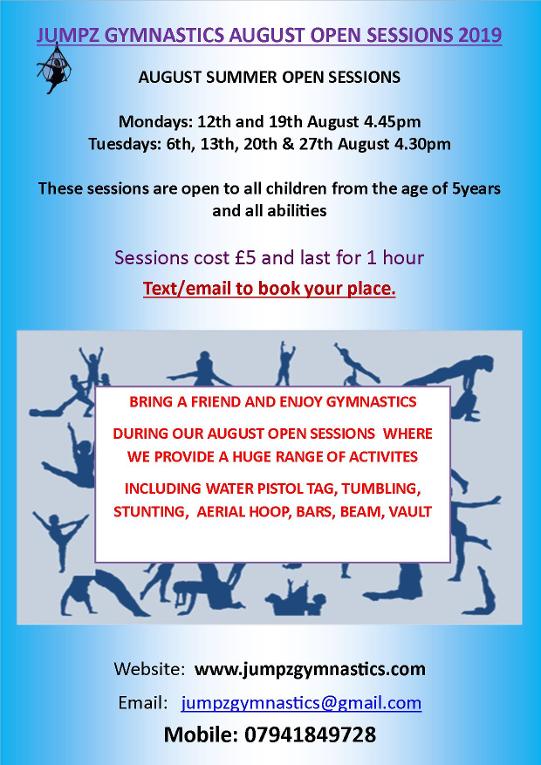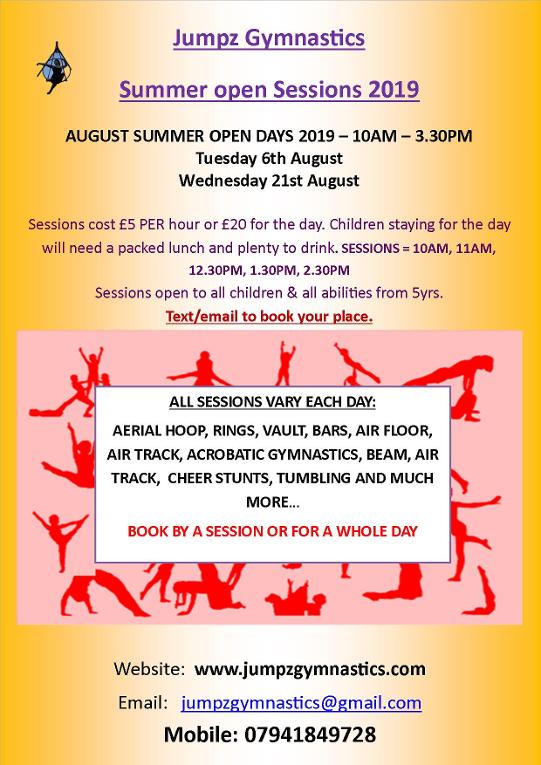 IAIGC WORLD CHAMPIONSHIPS 2019 RESULTS
Another hugely successful year for Jumpz Gymnasts at the IAIGC World Championships in Nashville.
We made 8 event finals this year with only 9 All Around Gymnasts attending!
FINALISTS:
Adina (vault 3rd , floor 5th , bars 13th , AA 9th)
Kali (Vault 3rd)
Lucy (Floor 6th, beam 5th )
Caitlin (Floor 9th)

Tumbling:
Bradley, Adina & Naomi 1st
Caitlin & Lily 2nd
Kali & Tori 3rd
We are so proud of all our gymnasts and coaches to reach such high levels without any standard competition equipment. This shows the hard work, dedication, grit, determination, passion and commitment of both our coaches and gymnasts to be able to teach and then transfer skills from our makeshift apparatus to competition equipment!
JUMPZ JEMZ 2019
Our Performance squad have had a busy year already with performing at our Club Championships and will be performing at the UKG Gymnastics Display Festival in Derby on 23rd June. They will also be performing at the Derngate in July through Limelight Theatre School's annual Show and finishing off the season with our Annual Presentation Event also in July!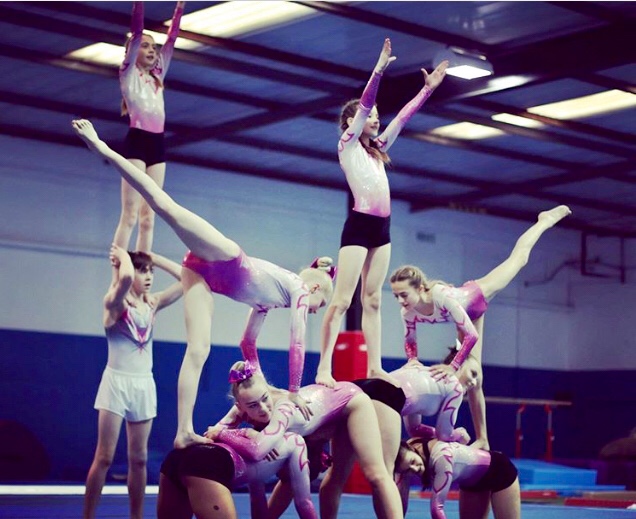 IAIGC WORLD CHAMPIONSHIPS 2019
NASHVILLE USA
We are extremely proud to announce that 100% of all our competition gymnasts qualified for this event.
9 lucky gymnasts are in the position to attend this year and are currently training for this event which starts in the first week of July!
All updates will be shared on our social media platforms!
Presentation Event 2018
Everyone had a great time at our annual event celebrating every Jumpz Gymnast!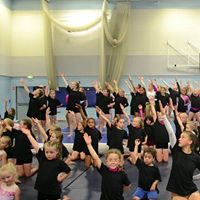 IAIGC World Championships 2018
We are extremely proud of all our gymnasts who attended this event. Hannah, Kali and Gracie qualified for the finals in floor and vault coming 6th, 5th and Gracie won gold on floor making her the 2018 IAIGC World Champion on floor!
Our success at this event is testament to the skill, dedication, knowledge, commitment, passion and love of gymnastics from our coaches and gymnasts proving that anything is possible since we don't have any competition equipment and train in a sports hall!
GO JUMPZ!